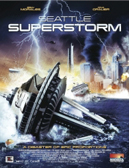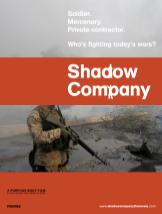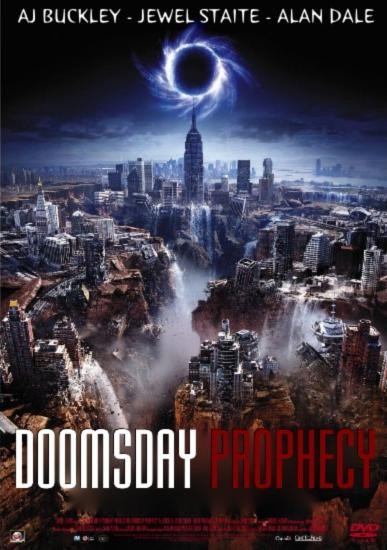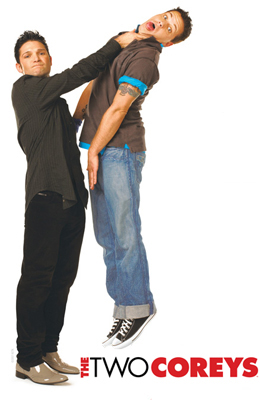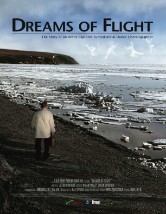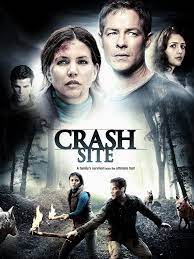 "SEATTLE SUPERSTORM"
"Seattle Superstorm was one of the better SyFy Originals with its overload on action, a minimum of people sitting in closed rooms looking at computers and Grrl Power."
Film Critics United
This is pretty solid... the space needle coming down was brilliant!
Saturday B Movie Reel
It's ambitious within the eco disaster SyFy Original genre. Seattle Superstorm is as good as this limited genre can be... totally catch it if it's on TV.
B Movie News
"DOOMSDAY PROPHECY"
"At the end of the day, this is a fun Syfy Channel "End of the World" film."
Sciencefiction.com
"Overall this one moved pretty darn good. For a TV movie level, things have come a long way."
Saturday B Movie Reel
"As most know the majority of the SyFy offerings in films have been quite full of coprolite but they haven't yet turned to stone. They are still warm and smelly yet people keep watching them. The reason they keep watching them is that every now and then you get a gem or in this case a Jewel like "Doomsday Prophecy".
Musings From Us
"One of the livelier SyFy Original movies I've seen, "Doomsday Prophecy" is a step or two above their usual fare. Fans of this kind of low-budget, high-concept stuff should have little trouble getting into it as it tries its darndest to entertain us. "
Doomsday Prophecy is a competent and perfectly capable science fiction thriller about Earth's apparently numbered days. A fun ride full of "carnage candy".
Justpressplay.net
HK and Cult Film News
"Doomsday Prophecy will delight disaster/end-of-the-world movie fans."
Blu-ray.com
"SHADOW COMPANY"
"Takes a thorough and balanced look at the use of private security forces in Iraq and raises serious policy questions."
U.S. Senator Ted Kennedy (D-MA)
"In addition to being extremely well-executed, I thought its even-handed tone was particularly sophisticated - encouraging an audience to consider the complexity of the issue, rather than the more exploitative depictions with which the subject is usually treated."
Edward Zwick - Director of "Blood Diamond", Glory, Legends of the Fall
"Illuminating. Shows a different view of conflict than you'll get from the evening news."
New York Times
"Powerful and Fair"
Amnesty International
"Fantastic - educational and entertaining"
Morgan Spurlock, Director of "Super Size Me"
"Sit up and pay attention. Explosive and energetic look at the controversial subject of modern-day 'mercenaries.'"
Variety
"THE 2 COREYS"
"I do think this series has the potential to be dreadfully addicting."

Television Blend
"Upon hearing the news, Haim breaks down in tears, and seeing Feldman compassionately tend to his rejected friend kind of got to me. As Feldman embraced Haim and whispered, "Dude, we were kids raised in this industry before we knew what the fuck we were doing," I nodded my head in agreement and thought, "Right on, Corey."
Pop Matters
"Music For Mandela" (Writer / Director) - Audience Choice Award 2013 Amnesty International Film Festival in Vancouver. 2013 Leo Award nominations for Best Documentary, Music and Cinematography. Official Selection 2013: Atlantic Film Festival
"Darwin's Brave New World" (Co-Director) - 2010 Silver Dragon award for Best Documentary Series. Nominated for 2010 Logie Most Outstanding Factual Program. 2010 Leo Nomination for Best Documentary Series
"Dreams of Flight" (Director) - 2008 Leo Award for Best Arts Documentary. Nominated for Best Cinematography and Editing. Official Selection 2008: Santa Barbara International Film Festival
"Shadow Company" (Co-Director / Co-Writer) - 2007 Leo Awards for Best Direction, Writing, Editing, Best Political Documentary. Official Selection 2006: Vancouver International Film Festival, South by South West, Hot Docs, Boston Independent Film Festival (Complete festival list available)
"Nowakowsky: A Forgotten Master" (Director) - Honorable Mention 2006 People's Choice Award, Chicago International Reel Short Film Festival. Official Selection 2008: Santa Barbara International Film Festival
"Daingerfield" (Director) - Official Selection 2006: Vancouver International Film Festival, Moondance Film Festival, Winnipeg International Film Festival, Rhode island International Film Festival
"Frustrated" (Director) - 2006 Lotus Award for best PSA
Leo Nominations for Best Music Video 2002, 2004, 2005, 2006